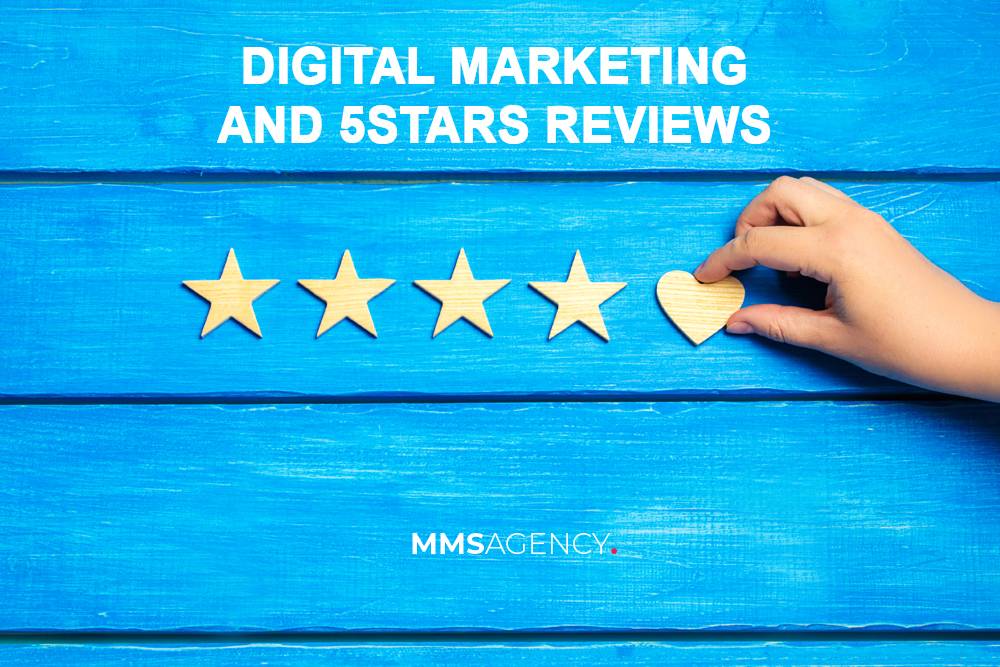 When looking for the right digital marketing agency, you can't just pick the first one on Google and expect immediate results. There are several things to consider before taking the leap.
On the one hand, you have to think about your marketing budget and timeline as well as defining your scope of work. After all, you it doesn't make sense to start a project without knowing what the parameters are.
As for the agency, you're looking at the agency's:
Experience in your industry
Services offered
Portfolio of their past work
Ability to meet customer needs
Customer satisfaction record
All of the above are just a few of the critical points to consider.
We pride ourselves on our ability to deliver exceptional services to our clients. From digital marketing to web design and development, we're a one-stop-shop for all of your business needs. That includes content creation, branding, and more.
But it's really our commitment to client success that helps us stand out.
That's why we're proud to announce that we've earned our first review on Clutch—and 5-stars to boot!
Clutch is a great business resource because it creates free shortlists for buyers looking to secure various services. Because they're an independent platform, they're well-trusted for publishing verified client reviews.
Our first review comes from All Auto Tech, a full-service mechanic shop in Florida. To get them ranking locally, we needed to revamp their web presence and raise their brand awareness.
This involved managing their site, modifying it to be SEO-friendly (search engine optimization), and focusing on improving their Google positioning through client reviews.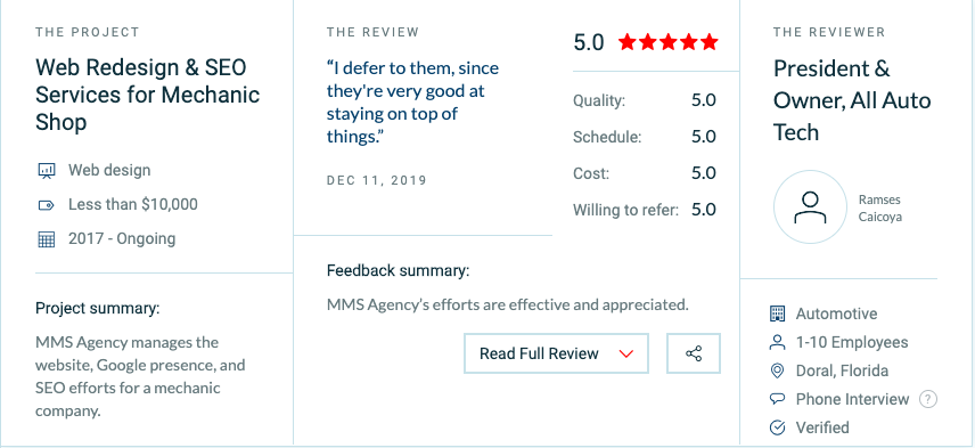 Since we've updated their web presence, All Auto Tech has seen a lot more foot traffic in their shop, and more customers have called because of the positive Google reviews.
Even though we work with clients throughout the country, we're proud to continue working with local clients like All Auto Tech. Having a personal touch is important to us, which is how we got in touch!
Their positive review has also helped us get on Clutch's sister sites: The Manifest describes leading business practices through blog articles, and you can find business partners on Visual Objects by browsing creative portfolios.
Ready to take your digital marketing to the next level? Get in touch with our team to see how we can help your business succeed. With web design, development, branding, and marketing all in one place, we're the go-to for your digital needs.
Comments
Search
Topics
Recent Posts