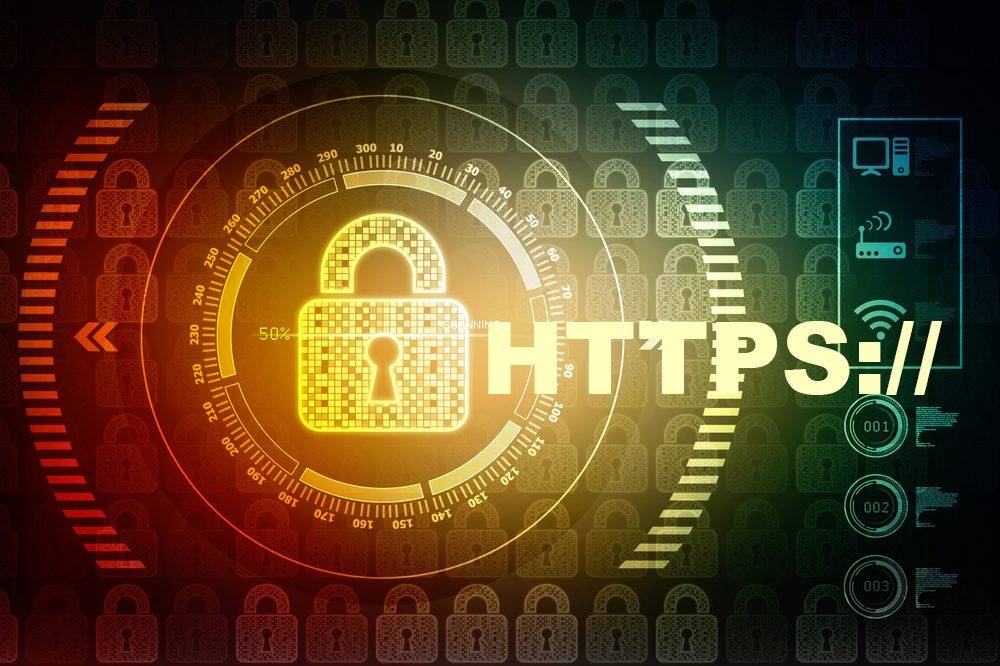 BEYOND SECURITY: HTTPS, AN SEO BENEFIT OF SWITCHING OVER
Some years ago, Google started calling for HTTPS everywhere. Now, Word-press has switched all its hosted custom domain sites to these secured and encrypted sites. This amazing protocol designed to enhance cyber security is experiencing a vast growth in popularity- According to study from Moz, as at June this year, about 33 percent of all site ranking on first page use HTTPS, compared to 8 percent some years years ago.
They also predicted that before 2017 comes to a close, about half of first-page Google results will be safe and secure. Not only is HTTPS more secure and drastically growing in usage, but, perhaps most importantly, Google now considers it a ranking signal.
The rise of HTTPS mirrors the uptick in security breaches
The rise of HTTPS is inspired by the current threat of third parties access to site's online private information without consent.
Ranging from the 2015 attack on healthcare provider Anthem Inc., exposing 80 million personal records, to the Sony's 2014 breach surrounding the release of the Interview, online entity is not safer. In fact, 2015 the U.S. government was hacked, leaking out secretive information of four million federal employees.
This gives rise to HTTPS
The HTTP won't just protect companies from any form of security risks, but also add value to a marketing standpoint. Only one downside – not every marketer speaks tech.
How can HTTPS assist my site's performance?
HTTPS
HTTPS is an internet protocol to communicate and exchange information – the only thing that differentiates HTTPS and HTTP (without the "S") is that every HTTPS data on the website are encrypted to cope with any type of modifications, theft and malware.
Though some users who update from their previous HTTPS might have an issue with site hanging- extra costs, non-compatibility between the non-secure and secure asset, and other arising issues after switching over, the advantage outweighs the loss.
SEO

The protocol is designed with the consciousness of safety and security for both visitors and site owners. Changing to the HTTPS protocol will also provide an SEO benefit. In fact, Google is now putting it into consideration to include the HTTPS as ranking criteria making it an important reason to transfer your site to this wonderfully secure protocol.
The search engine creates a higher priority to security for all its indexed sites, so this correlates to what Moz pointed out that HTTPS is becoming an important criterion in page-one SERPs.
According john parks, a senior member of Brafton's tech support team, there exists certain type of assets like videos and i-frame that will only be viewed via HTTPS for accelerated mobile pages. With the popularity gained by AMPs, implementing HTTPS will enable marketers to stay up with it, and utilize the well-known mobile format, a, beneficial tool for every business.
2. Security
You might not own a movie studio, bank or even be a federal government. But there are still your data and assets that can be useful to cybercriminals. In most cases, those valuable assets are naturally linked to customers and it's a good business to keep them out of harm's way. For instance, just take a look at why Word-Press switched over.
When they announced they'd be switching over their sites to HTTPS, they made references to protecting their prospective customers from digital surveillance, data and cookie theft identifying-hijacking as their main worries.
Bragging rights
Parks also stated that one basic but hidden reason to switch "S" isn't only based on cybercrime detection or technical issues but as an indication that your brand cares about its security. Both WordPress and TechCrunch wrote a self-congratulatory blogs about how they finally became a secured site as a means to inform their customers that they were implementing protections.
The green padlock sign on your URL bar is an indication of a peace of mind anytime users visit your site.
Keeping your customer's needs and prospects as your top priority is the first and most important marketing strategy we learn, which also involves all web development, content, and marketing campaign. Also, your site's security should be strong enough to protect your customer's valuable information especially in these times of cybercrimes.
Whether your site is the B2C in the e-commerce space, or even with database filled with email addresses and other important information, stolen, alteration or even destruction is on the increase. Furthermore, with significant added SEO and performance advantage, switching over to the HTTPS platform could be a valuable investment to keep customers and make them feel safe and secure.
Comments
Search
Topics
Recent Posts