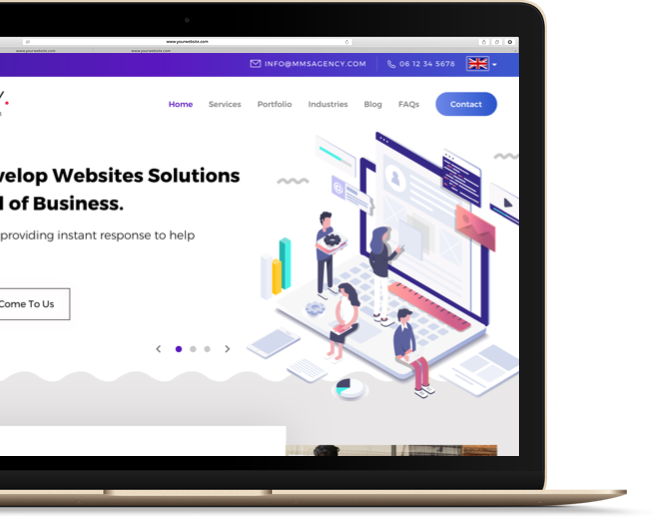 Custom Web Design in Naples
Are you looking for Experts for getting your website designed in Naples?
A good-looking website is like being the only house on your street with a good paint job and a manicured lawn. If this is your digital home, the idea is to make it look as good as possible – and extremely functional, so people will want to visit you instead of your neighbors.
A single design for desktop, tablet, and mobile.
Beautiful and modern design that makes an impression.
Boost your sales with strategic user experience.
Get a website that looks and works better than anything else out there. With the right combination of slick design, functionality, and innovative use of media, you could have something truly unique in your hands. And unique is just what your business needs, especially online.
Redefine Your Brand Image
Image is everything. At MMS Agency, we specialize in creating responsive, intuitive, and engaging websites that have a lasting impact.
The appearance of your website has a dramatic influence on potential customers. To put it differently — think of it as your storefront. Would you want to have displays in the windows that look cheap or shoddy? Of course not. It works the same way with a website.
It must be remembered that people use the internet as an informational resource. That is, they search for products and services online before purchasing. A poorly designed website can deter visitors. Their first impression must be remarkable. Similarly, there has to be engaging content and ease of navigation.
We're here to help. No matter what size budget you're working with, MMS Agency can give you the edge you need. We have the solutions you need to navigate the digital landscape.
Complete website with custom design
Integrated marketing tactics
Enhanced brand image through design
Included video for higher engagement
Expanded content and improved readability